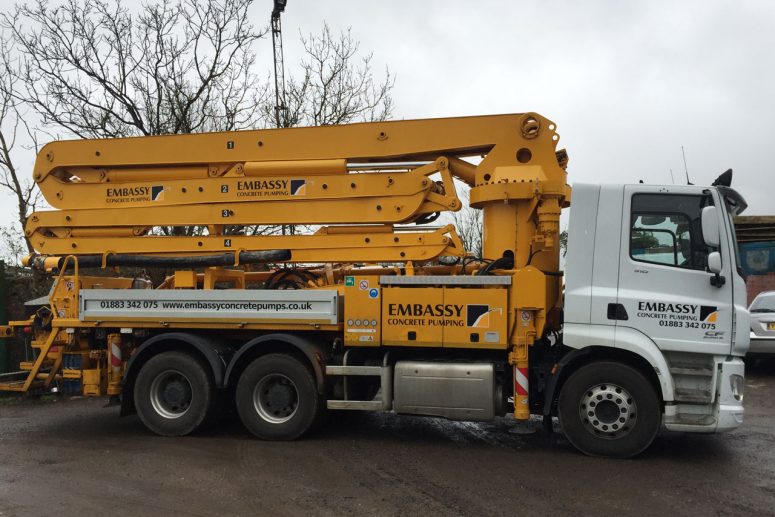 The Sermac Zenith 5Z36 is a versatile 5-section concrete boom pump with a reach of 36m.
The 5Z36 is capable of pumping up to 130m of concrete per hour and benefits from an Autec radio remote control.
Thanks to its minimal setup footprint of 6.3m the Sermac 5Z36 is ideal for both small and large jobs.
130m of Concrete per Hour
5 Section Boom
Low set up height
Proportional Radio Remote control
Small pump Footprint
Boom Specifications
Number of Sections

5

Folding Type

Z

Max Vertical Reach

35.3m

Max Horizontal Reach

31.3m

Max Downward Reach

-24.7m

Unfolding Height

6.75m

Rotation

370°

Section Articulation

0° – 180° – 240°
180° – 260°

Concrete Pipeline

Ø 125 mm
Dimensions