What makes a good Concrete Pump Operator?
A Concrete Pump Operator is a skilled plant operator typically working on both commercial construction and private self-build sites.
Concrete Pump Operators typically go to one or occasionally even two different job sites per day, with their duties including controlling the operation of the pump and the output of concrete by directing the boom.
They are also responsible for getting the machine to and from the job site and ensuring the pump is clean and ready for the next job site.
Concrete Pump Operator employment benefits
Competitive pay
Opportunities for career advancement
Long-term employment (job for life)
Benefits packages typically include pension and paid holidays
Ability to locate or relocate easily
Overtime opportunities
Qualification requirements
To perform this job successfully, an individual must be willing to learn and comprehend the operation of a concrete pump as well as some basic mechanics that may be involved to keep the pump in good working condition.
An operator must also have good customer-relation skills and the ability to solve problems under pressure. An HGV Class 1 Licence will be required.
What makes a really good Concrete Pump Operator?
Concrete Pump Operators come in all shapes and sizes; there is no one type of operator.
The best ones, though, are calm and patient as opposed to nervous and impetuous.
They have excellent communication skills, work well with others, and should enjoy working outdoors in all weather conditions.
They're easy to get along with, and conscious of the effects their actions have on other workers.
Physical requirements are: normal vision and hearing, and the ability to lift and carry pipes and clamps. Some mechanical aptitude is very helpful, but not essential.
Common sense is a must and a positive aƫtitude and a good sense of humour will help in this job.
Being prepared and the ability to work well under pressure are also common traits among good Concrete Pump Operators.
But to be honest, the single thing that will trump everything else is experience.
Pump operators are constantly being put in difficult and challenging scenarios. An experienced pump operator will be able to deal with most situations better than an operator who has never encountered these problems.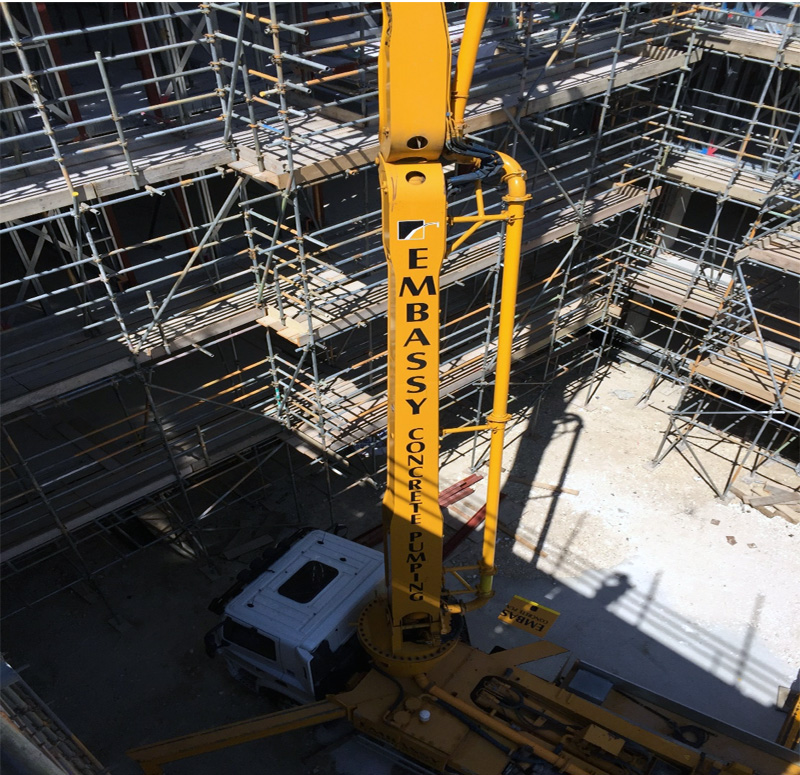 Essential duties and responsibilities
Drive the pump safely and conscientiously to the job site and back to the yard
Operate the pump in a safe and controlled manner, set up system, and clean out the pump after the job
Light repair of pumps: Some maintenance & greasing is required. Know the pump well enough to recognize problems and report them
Customer relations: Represent the company through efficient work and courteous service
Keep unit clean: Keep the pump and truck washed and free of concrete and grease. Keep system free of concrete
Yard: Return system after use to appropriate location in yard. Keep yard neat and orderly
Paperwork: Complete and submit pump inspection forms, job ticket and maintenance forms. Timesheets
Prepared to work late as we have to stay until the job is done
Physical Demands:

Must be able to meet requirements for heading and eyesight
Must be able to verbally communicate to others
Good manual dexterity to climb on and around the pump in all weather conditions common to the area of the country
Must be able to lift 25kg to an overhead position