Concrete Boom Pump Over Your House
Embassy Concrete Pumping Ltd were recently tasked with pumping some concrete foundations at the back of a property in Oxted, Surrey.
Although the customer had good access at the front of their property, they were very clear that they didn't want to be pulling concrete hoses along the ground.
Due to the foundations having steps in, it meant we needed to move the pump around. We filled concrete to the bottom of the steps and let it go off whilst we poured another area of the foundations.
To complete the job as efficiently as possible, Embassy Concrete Pumping took advantage of our CIFA 36m boom pump and avoided the need for static concrete piping.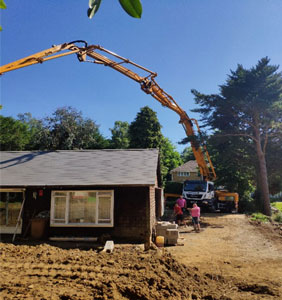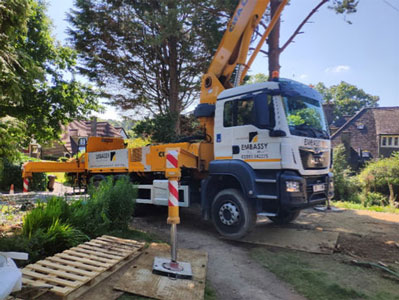 The ground workers had actually dug two lots of foundations: those for the rear of the bungalow extension and a footing for the rear retaining wall in the back garden. This was because the rear garden was quite a bit higher than the level of the bungalow.
Using a boom pump like this with a long 36m reach allowed us to set the pump up at the front of the property and boom over the house to fill all the foundations.
This helped our happy customer to get the correct levels in their foundations and avoided them having to pull any heavy concrete delivery hoses around.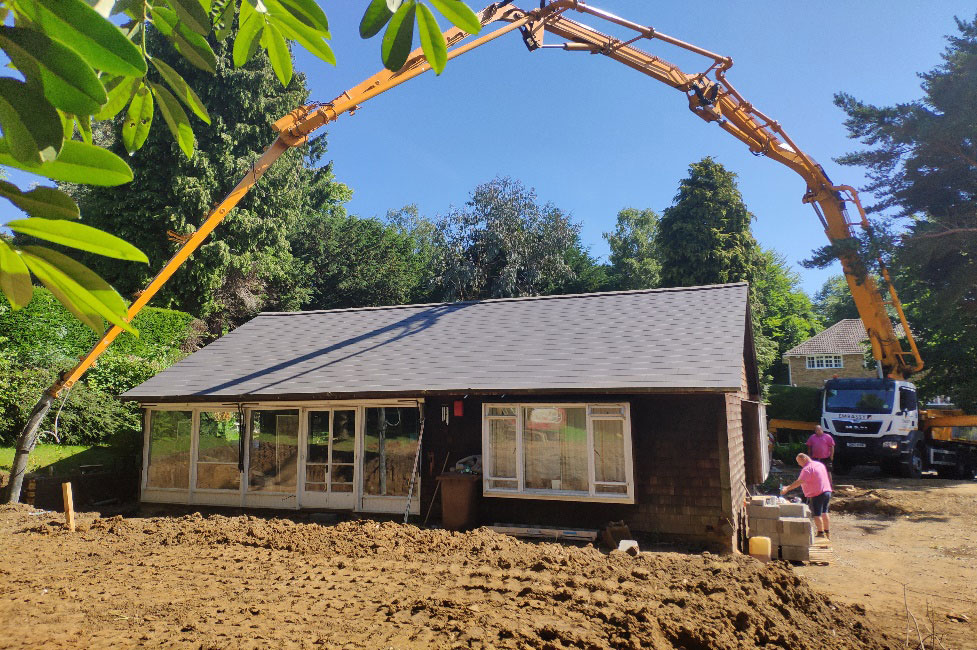 Embassy Concrete Pumping Ltd run a modern, well-maintained fleet to supply concrete pumps throughout London and the South East, and are well equipped to handle all your concrete pumping needs.
We have been supplying clients with all their concrete pumping requirements for the last 22 years and in that time, we have significantly grown our fleet of concrete boom pumps and line pumps.
We regularly supply pumps to both commercial and domestic sites with no job considered too big or too small.
We pride ourselves on having competent and experienced pump operators, all of which carry the relevant operators' cards and have completed an annual medical.
Like many of our customers who keep coming back for the high levels of professional service we provide, Mike Turner Groundworks — the customer for this job — have been using Embassy Concrete Pumping Ltd for several years.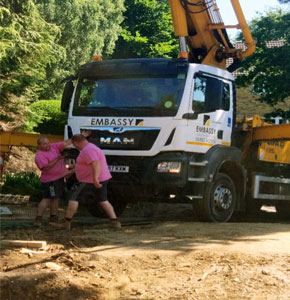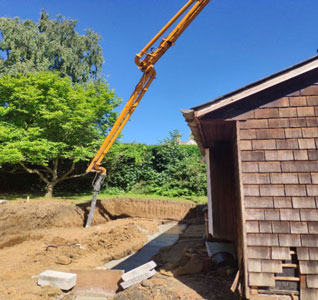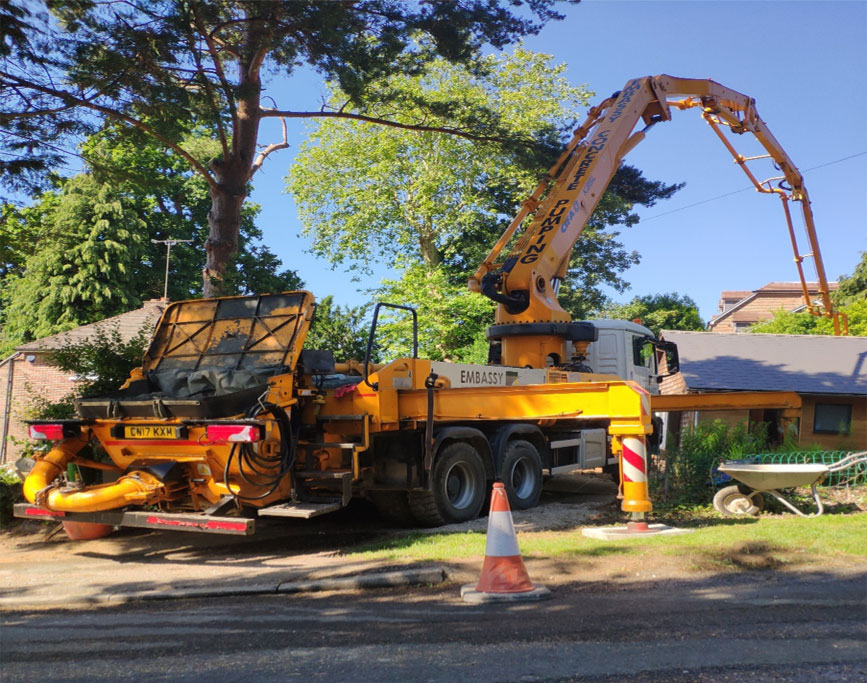 If you have any concrete pump hire requirements why not contact us for a competitive no-obligation quote on: