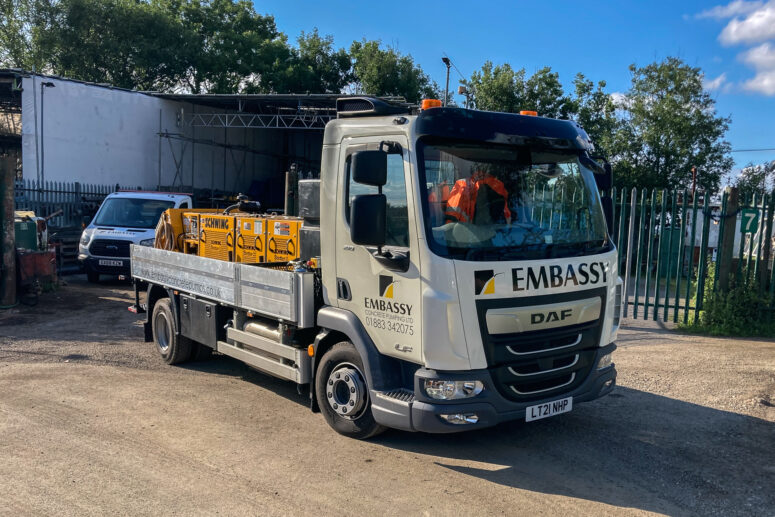 The latest edition to Embassy Concrete Pump's Fleet is our Schwing 750 Line pump. Small enough to get into those small sites but big enough to be able to pump your concrete in good time or where you require it.
This small compact line pump is the next level up from a Schwing 500 with a faster pumping output and capable of pumping up to 354m horizontal distance and 100m vertical distance this pump is really a beast of a machine.
Embassy Concrete Pumping can carry up to 100m of pipeline on this machine.