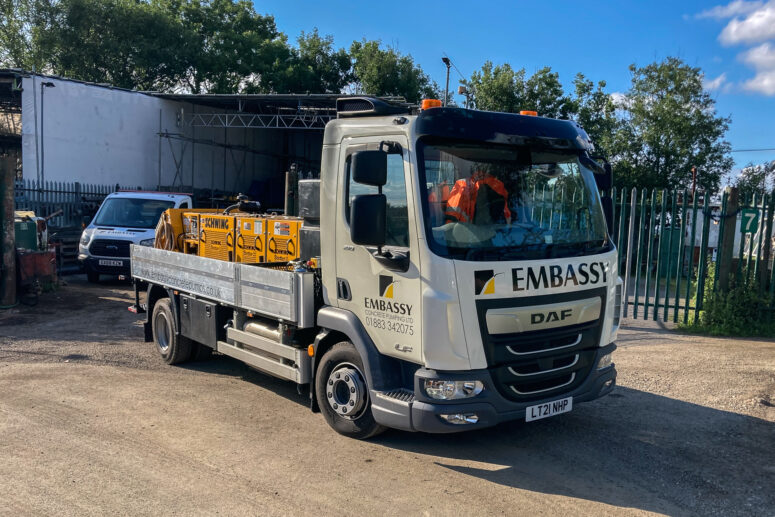 Mounted on a 10-ton DAF truck, the 'Bulldog' 750 is Schwing's latest addition line pump.
From medium rise buildings to 1,000-foot plus horizontal placements you can do it all with the Schwing 750.
This static truck-mounted concrete pump has all of the features you need to handle a wide range of mixes at volumes that meet the needs of most projects.
Schwing all-hydraulic design is the key to ultra-reliable operation with the pump able to handle harsh mixes, 24/7 operation and high volume pours at impressive distances.